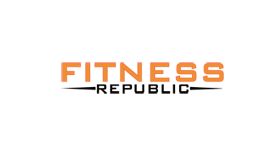 If you are struggling with your health and fitness goals or simply challenged with the commitment of a long term exercise program, personal training is definitely the way to achieve amazing results. Our 12 week body transformations are a huge success.
Aliquam lorem ante, dapibus in. A vel lacus sagittis amet odio sociis lorem nascetur, arcu sit proin a vel porttitor risus a lundium lundium elementum habitasse. Ut wisi enim ad minim veniam, quis nostrud exerci tation ullamcorper suscipit lobortis.
I signed up for the 12 Week Body transformation plan after putting a fair bit of weight on in the previous 18 months and struggling to get it back off. The plan was tough but easy to follow with a simple eating plan and every gym session planned out. The sessions were great, always varied and it kept my interest. Progress was easy to see and kept me motivated the whole way. The end result was awesome! Lost all the weight I'd put on and more.
---
Reviews and Ratings
We do not have any reviews about Fitness Republic available right now.