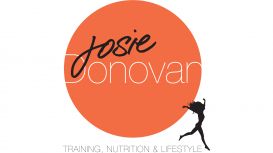 I qualified as a PT in 2008 and it's been quite a journey. After having kids I had lost my figure, I used to lay on my bedroom floor with clothes strewn all over the place, I never looked good any more, I'd become an 'apple' shape and I had a muffin top, I was 35 a size 12 on the bottom and a 16 up top, I was heartbroken. Nothing I did would shift the weight, was this it? I joined the gym, I ran on treadmills I did legs bums and tums, I tried diets, I tried everything. Nothing worked.
My muffin top was here to stay, I was going to have to dress like my mum. I started to enjoy the gym but couldn't figure out why nothing seemed to work, sure I was healthy and fairly toned arms and legs but I still had this gut that just wouldn't go. I researched and researched, then I decided to go and do a personal training course with Premier, it took me around a year to do it properly I didn't rush it, I wanted to learn properly. I was also really interested in nutrition, I'd done a professional chef course the year before but of course that wasn't going to help my waist line.
After completeig my course I learnt so much about how the body uses food to build muscle and how we put on fat in areas we don't want it! Like, why can't all the fat go to my boobs and not my stomach? Well that's somethig you can't do, but hey, you can't have it all. However, you can work with what you have and noone needs to be unhappy about the way they look and feel. You see, dieting doesn't work, eating clean does. Eating clean means no processed food, but it's really not boring its a way of life that you need to adopt if you are serious about getting into shape.
Getting into shape is just a by product of getting fit, it's the end result, the journey begins differently with every one, it's individual, no two people are the same, but your enegry levels, your skin, sleep and stress levels will all change for the better. After around two weeks of eating clean and training correctly you will feel like a completely different person. The first step is the hardest step but once you have made that everything else just falls into place.
I am a 47 year old single mum of two great kids and I'm living proof that you can achieve the body you desire and I can show you how you can do it. Along the way we'll have some laughs and we'll even possibly have some tears but you'll get there. Let me show you how! Please go to my website for before and after photo's and testimonals on the 'result's page. I also have 100's of comments on my facebook pt page in the photo album 'reviews and comments' if you need to speak to any of my clients past or present I can put you in direct contact with any of them. Good Luck!!!
Photos
Before and After
Please take the time to have a look around my website where you'll find lots of photo's and testimonials from clients, past and present and be sure to message me if you would like to talk to anyone direct. All of my clients are willing to speak to any potential new clients. My Facebook PT page also has an album 'comments' in photo's where I have screen shot some of the things that people have said about my work.
Reviews and Ratings
We do not have any reviews about Josie Donovan Personal Training available right now.