My name is Marc Dressen and I'd like to bid you a special welcome you to my 'little private universe' – where fitness training is filled with depths of insight and heaps of vitality.
I want to you to feel cozy and at home on this website as well. So grab a cup of your favorite beverage (make it a healthy one this time) while I tell you how and why you've just bumped into the most forward-thinking personal fitness trainer on the planet.
To say fitness is my life's passion is a great understatement. I realised very early in my life that my best potentials lay not in academic study, but in the holistic development of both mind and body.
My belief is that although a fit lifestyle certainly offers you physical and health benefits, too many to enumerate here, its endearing effects need to be experienced in all other aspects of your life. For this to happen you have to see and embrace the bigger picture.
Fitness training has provided for me, as it no doubt will for you, a powerful vehicle by which I have been able to pursue, achieve and truly live according to my dreams and aspirations.
---
Services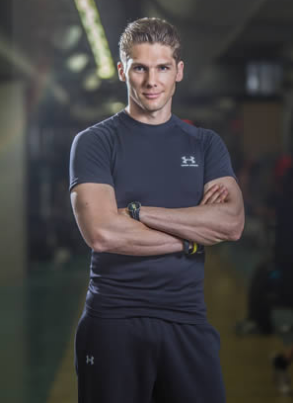 You know you want to be in the best shape of your life. But don't you sometimes feel as though 'life' itself is what's keeping you back?
You might even be at the peak of your career, you have all the possessions you've ever wanted, a home and car that is the envy of many. But deep down something still nags at you. No time for anything and your life just feels too busy to handle all by yourself.
As age follows and stalks you at every step you realise your health isn't what it used to be. You know if you don't do something about the situation fast, illnesses could be next lining up at your door.
You've tried exercising before, but failed to keep to a routine over a long term period. You're not sure if you were doing the right exercises because all they did was leave you sore and tired, with no remarkable change to either health or state of your body.
You've spent a fortune on many fitness books, videos and magazine subscriptions. You still have boxes of previous issues going back years collecting dust somewhere. You wish you could start up again with exercise, but lack the courage to take that all important first step. Or due to information overload, you simply have no idea where to start anymore.
Reviews and Ratings
We do not have any reviews about Marc Dressen Personal Training available right now.