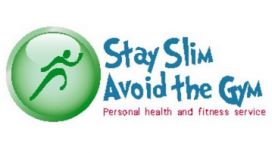 Our name came from the idea that many people, maybe including your self may have joined gyms and not succeeded in achieving your goals. So the meaning really is that Our product aims to put an end to the stop start cycle for people when in comes to becoming healthy and rather embrace that it's more beneficial to make it away of life. So "stay slim" means enduring health and "avoid gym" means end the stop start cycle of trying being healthy and be healthy.
Stay Slim and Avoid the Gym originated from professionals working in Health and Fitness Industry. The main inspiration for forming Stay Slim and Avoid the Gym was seeing the lack of results being achieved by members attending their local health clubs especially the drop out rate from January and March. The industry relies a lot from marketing, making a promise from the cliches of the healthy start to the New Year and failing to deliver that promise causing members to leave.
---
Reviews and Ratings
We do not have any reviews about Stay Slim Avoid The Gym available right now.