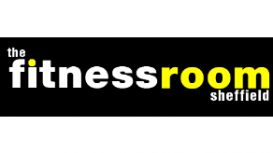 The Fitness Room was launched in Spring 2016. We wanted to set up a facility that would help people make successful and positive changes to their health and lifestyle. We started in 2013 as husband and wife team under the name of Firm and Fit, delivering personal training and fitness classes in and around Sheffield.
As we became more established in the Woodseats area we realised there was need for an alternative to the corporate gyms, a place where people of any fitness level would feel comfortable training. We designed the Fitness Room to offer an exercise experience where people can get positive results in a friendly and welcoming environment.
Everybody's fitness journey is an individual experience and we as trainers draw on our own life experiences to provide every member and customer a personal service and guidance. We believe that health is about a complete life balance, the physical, mental and emotional.
Contact Details
The Fitness Room
Unit B1, Centenary Works, Little London Rd
Sheffield, South Yorkshire
S8 0UJ
Get Directions
Show map
---
Services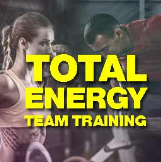 Total Energy Team Training:
Team Training is a super effective alternative to personal training and regular exercise classes. On or Total Energy exercise programme or team of Sheffield personal trainers guide you through time efficient group training classes. We help you get the weight loss and fitness results you deserve. Workouts are structured and focused on getting you fitter, stronger and in better condition. You have full access to our open timetable or exercise classes at fully equipped gym in Sheffield.
In addition Team Training sessions you also get easy to follow nutrition advice, access to lifestyle seminars, technique workshops and online support portable plus much more…
Pre & Postnatal Fitness:
We specialise in pre & postnatal fitness courses in Sheffield. Katie is a fully qualified personal trainer and pre & postnatal instructor. As a mother herself she fully understands the issues of pregnancy and exercise. Our prenatal classes will help prepare you for giving birth and help speed up recovery. Postnatal Bootcamps will help you get your body and life back into shape.
Power Pilates & Pilates:
A low impact class that will help improve flexibility and mobility as well as tone and strengthen core muscles as well as the whole body. Power Pilates and pilates in our Sheffield studio is the ideal compliment to any sport or fitness plan. A combination of mobility, flexibility and strengthening.
Child Friendly Classes (Total Energy):
When you have completed our Postnatal course you can join our 11am Total Energy sessions that are designated Child Friendly. We know that being a new parent can make it difficult to juggle child care and exercise classes. Our Child Friendly classes allow you to bring along your child when you train. These session are part of the main Total Energy programme and are not exclusive postnatal clients.
Reviews and Ratings
We do not have any reviews about The Fitness Room available right now.