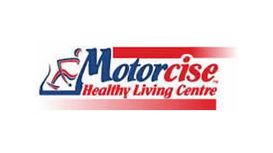 Motorcise in Crewe is the areas number one gym for those who may find regular gyms a little too intimidating or have found that the average gym does not cater for their needs. Here at Motorcise in Crewe whatever your age or physical condition we have the ideal exercise machines for you!
Our gym has both a ladies only workout area as well as a mixed sex area. Members and visitors can also take advantage of our friendly and relaxing social areas where you can chat with other members, enjoy a nice drink or simply read a book.
In our gym the motorise exercise machines make you workouts easy and fun to do. Even back pain and arthritis sufferers can benefit. We also have the fantastic Vibro Power Plate, similar to the machines used by Madonna and Danni Minogue, just 10 minutes on this easy to use vibrating machine is equal to a 60 minute workout and will help improve your bone mass, muscle tone and joints.
---
Reviews and Ratings
We do not have any reviews about Motorcise (Crewe) available right now.