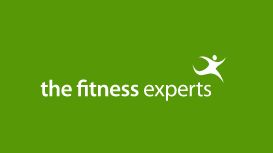 All the other members are friendly and welcoming and I have never felt more comfortable in a gym environment. Even though we are all different shapes, ages and fitness levels everyone gets a good workout - the sessions are definitely not a one size fits all, there is something for everyone at every stage of your fitness journey.
My pictures show what The Fitness Experts Bootcamp has done for me, still a long way to go but it's a long long way where are come from!
Having slowly put on weight after my first child and then gaining even more after my second, I decided that I really needed to do something about it before I resigned myself to being an overweight and unfit mum. 10 months on, and just over a year since having my baby, I have lost just over 2 1/2 stone, and since April I have lost 6% body fat. I attend classes 4-5 times a week and due to the choice of times during the day and evenings, I manage to fit them around my kids.
---
Reviews and Ratings
We do not have any reviews about The Fitness Experts available right now.