Recommended Health Clubs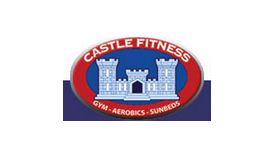 The Castle Fitness Centre has been trading for nineteen years and is owned by Barry Foster - an BAWLA trained instructor. We have built our reputation on excellent customer service, outstanding value

for money and a very wide range of quality equipment. The gym has approximately 70 stations that include Life Fitness cardio equipment and a wide range of resistance machines. We also have an impressive selection of dumbells and free weights.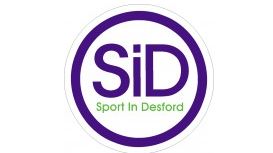 SiD runs 3 football pitches with one a Peckleton Lane and two at the Recreation Ground on Kirkby Road. The 140 strong Desford Junior FC have the FA's prestigious level 2 Chartermark and currently play

at Bosworth Academy. Desford Lawn Tennis Club was formed in 2008, to provide opportunities for everyone in the community to play tennis. The Club provides 3 floodlit courts and we play all the year round. We currently have 50 senior and over 70 junior members, forming more that 14 teams taking part.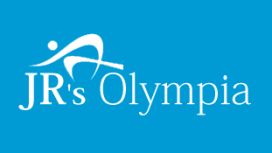 JR's is situated in the centre of Hucknall on Watnall road, walking distance from the High Street and nearby car parks. Formerly a Co-op building, the gym has now been renovated to a high standard. It

is on four floors covering over 6,000 square feet. JR's is a family run business with over 24 years experience. It was established in the 1980's and was started by John and Pam Baker, who turned their hobby into a successful business.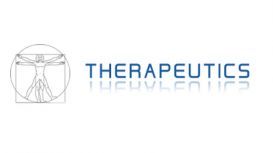 Therapeutics was founded in November 1996 by Kim Waters as a single-handed physiotherapy and sports injury clinic. Since its' inception the business has steadily grown from strength to strength to

its' current multi-disciplinary health and fitness centre.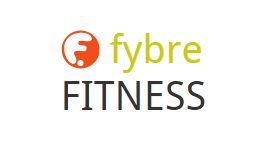 This weekend is a weekend for you, to be inspired in what you can achieve in your body and mind. Learn a fast track Pilate's routine that will transform your body with just 30 minutes dedication every

other day. You will see inch loss, strength and be totally inspired and motivated with what you learn.
We believe that exercise, healthy eating and a positive mental attitude are the foundations of emotional and physical wellbeing. Our personal approach to health and fitness is aimed at helping people

integrate all aspects of wellness into their lives in a way that is unique to each one and in line with personal needs and aspirations.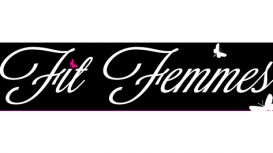 We cater for not only your fitness and well-being but your beauty and holistic requirements too. Fit Femmes is a 30 minute circuit, ladies only gym, run by women for women. Our highly trained, fully

qualified and dedicated all female personal instructors have empathy for your concerns, desires and needs. Just like you, we all want to achieve the best body shape and fitness levels we can.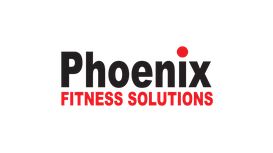 phoenixfitnesssolutions.co.uk
Phoenix Fitness Solutions was originally set up in April 2010 as a Personal Training and private members studio. Since then though the company has grown and established into a professional

Rehabilitation and Fitness Centre. The services now on offer range much more widely to cater for different ages and abilities. From post- operative rehab clients to the everyday gym-goer; Phoenix Fitness Solutions strives to provide support and aid for everyone.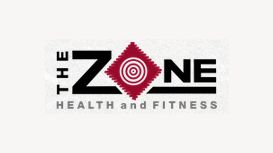 thezonehealthandfitness.com
Wellbeing is both a state of body and a state of mind, which is why we at The Zone Health & Fitness encourage our members not only to achieve their physical goals but also to accomplish permanent

lifestyle changes. Through the commitment and dedication of our staff, we aim to provide the highest level of service, advice and aftercare to ensure that we not only exceed expectations, but leave a long and lasting impression.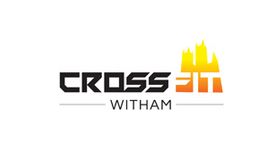 Our clients will be encouraged to be the best they can be by optimising physical competence in each of ten recognized fitness domains; Cardiovascular and Respiratory endurance, Stamina, Strength,

Flexibility, Power, Speed, Coordination, Agility, Balance, and Accuracy.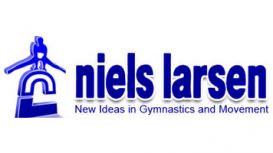 As well as the more traditional Portable Gymnastics Equipment, such as Balance Benches, Vaulting & Bar Boxes, Niels Larsen Ltd also offer Fixed Gymnastics Equipment with a variety of Climbing Frames,

Rope Frames and Booms. All our Gymnasium Equipment is crafted in the UK at our factory located in West Yorkshire.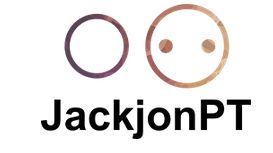 Whatever you're goal, whether that be general weight loss, muscle tone, or maybe something more specialist, we've got you covered and offer an extensive set of skills including Physiotherapy, Pre and

Post Natal Exercise, Exercise Referral, Postural Assessment and Corrective Exercise and more!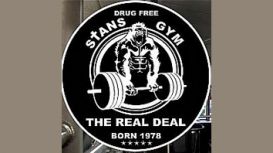 Today we have three main training areas. We have the original 30 year old heavy duty gym but with updated equipment. Secondly we have a nice smart and very tidy health club area perfectly suited for

women but also used by men because of its excellent machines. Thirdly we have a punch bag room and kick bags. Stan's Gym is against the use of illegal drug in sport and therefore Stan prevents anyone from selling them at the gym.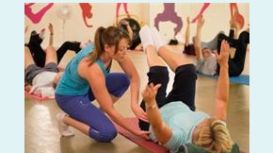 Belper Pilates Studio was established in 2011 in association with Belper Rehab Physio by Ruth Machej MCSP HCPC APPI. Ruth has 10 years experience in Physiotherapy and Sports Injury treatment as well

as being an experienced APPI Pilates Instructor. Ruth is an ex-international level pole-vaulter and is currently a keen horse rider both of which require a high level of core stability function.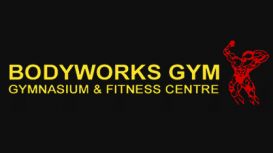 Bodyworks Gym has been helping you get fit since 1985, our male only gym with over 16,000 square feet of equipped space has been making men like yourself reach their fitness objectives with ease.

Whether you're looking to run a marathon, get your body ready for your summer lad's holiday or to bulk up and be as strong as a bear, Bodyworks Gym is the place for you.